We have creative and innovative ideas for your social network approach
Currently everything related to Social Media is a fundamental piece in the application of any global strategy on the Internet.
Having an optimal social presence is essential to be able to project a certain brand image, improve the credibility, resulting in better ranking, etc. Having a proactive presence on people's mobile devices is a crucial nowadays.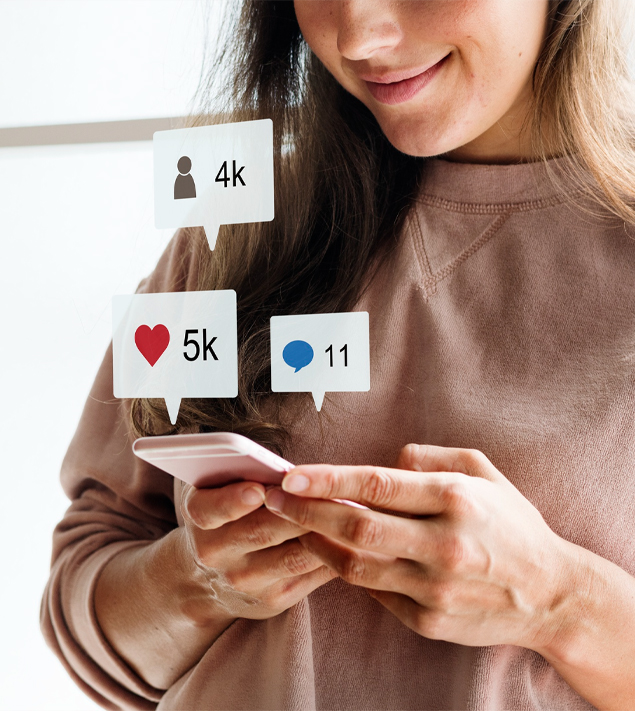 Benefits of Strategic Marketing in Social Networks
Imagine your social media marketing strategy as a puzzle. Various elements must be combined to be successful. We also interact with the audience through interesting posts. We work to convey your brand identity and achieve your goals.
Create brand awareness and win new customers.
Get involved and connect with your core audience.
Increase leads, increase site traffic, increase sales.
Reach people during all stages of the sales cycle.